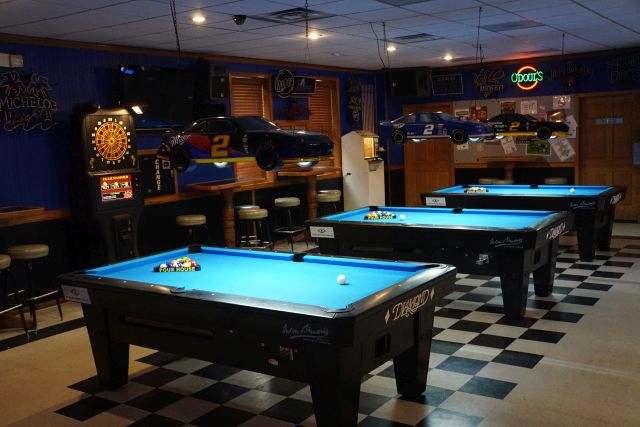 Try our Craft Beer of the Month!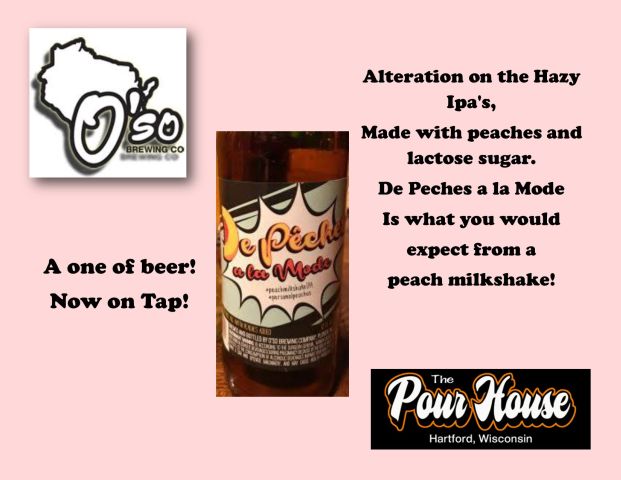 $40 For 10 Pints! Good for all Craft Beers!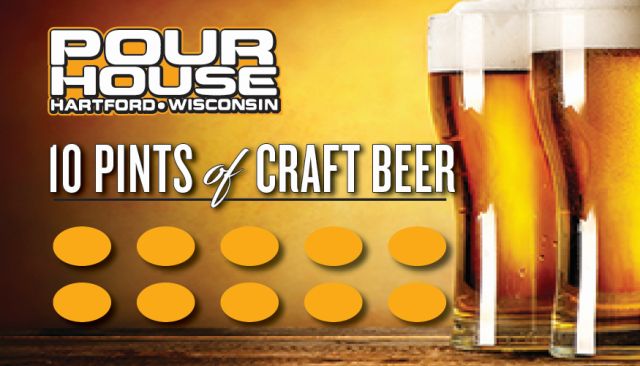 Or perhaps one of these!
$25 For 10 Beer or Rail!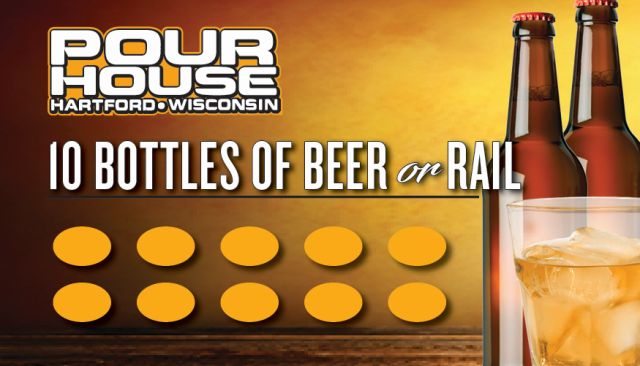 2018-19 Tournament Entries

Sponsors pool sheets with the money is to be at The Pour House by 7pm on Saturday.
If you can not deliver them please mail to:

Bryan Morey, 677 Simon Drive, Hartford, WI 53027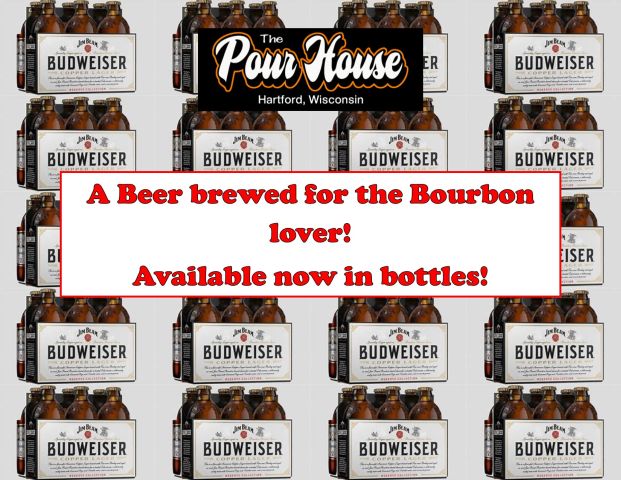 Live Video from Pool Table 2

Works best with Chrome.
If prompted for enter "viewer" for both username and password.


2018-19 Duo County Rules

Contact List

Second Half Schedule

Team Standings

Player Standings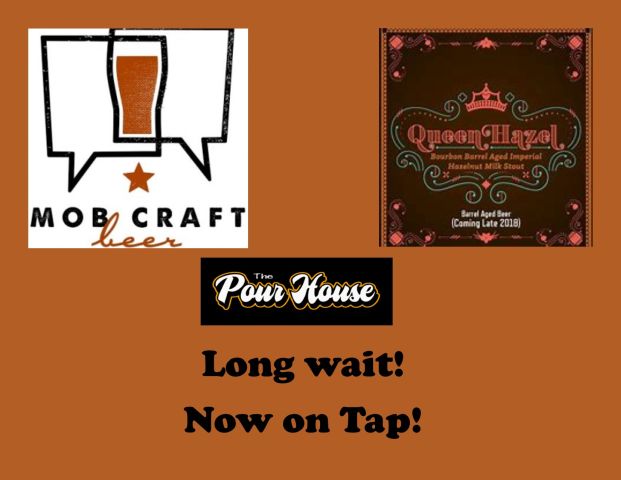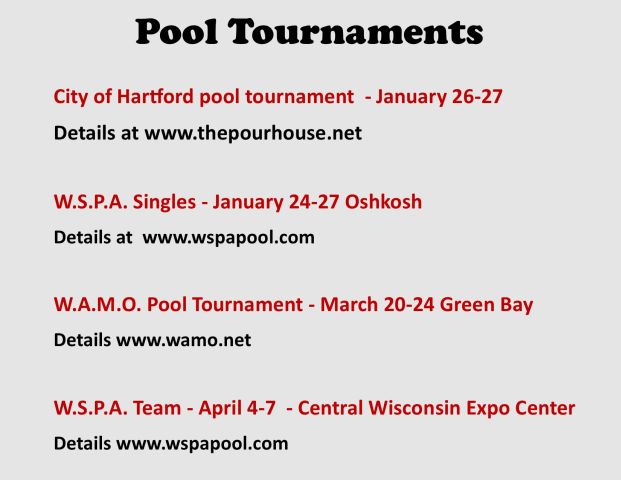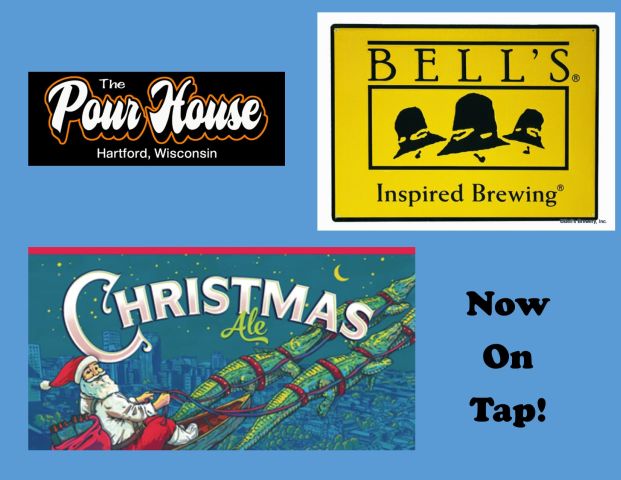 $35 For 10 Cocktails!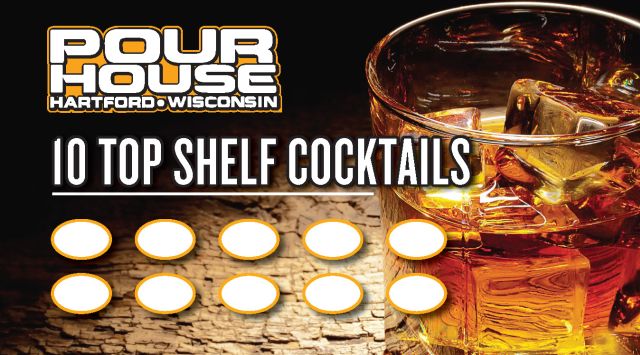 Open Schedule 2018-19
Open Rules
Rule Changes 2018-19
Score Sheet
Team Contacts
Team Stats
Top Shooters
Individual Stats
Weekly Stats
Player Stats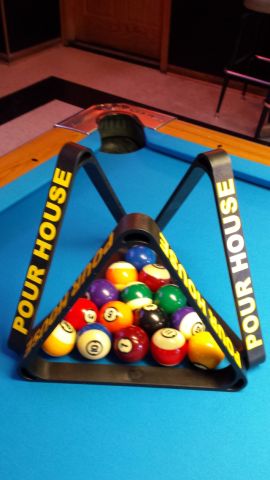 HAWPL Schedule 2018-19
Standings
HAWPL Rules 2018-19